Manufacturing
Deliver better products with secure and integrated networking and communications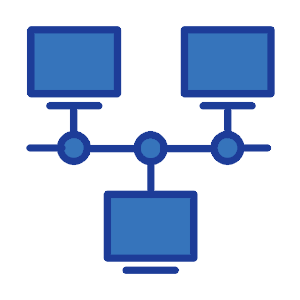 Each enterprise and government entity has its own demands and requirements for network performance and expectations. Our Network engineers can perform a variety of Network Assessments to help you solve problems and gain visibility in regards to:Manufacturing processes require secure networking, communication and collaboration at various levels. In a normal manufacturing process there are multiple stages involving designing, planning, producing and distributing. All of these stages need collaboration between various departments.
Enterprise Systems' secure wired and wireless networking, applications and unified communication solutions promote innovation by effective idea sharing, enhanced operational processes superior customer interaction and improved logistics.
With increased collaboration and resulting data at your disposal, you can take quick decisions to enhance operational performance, improve product quality and have more engaged customer interactions.
Faster resolution to downtime and production issues through improved real-time communication.
Enhanced visibility and data availability improves logistics handling and management.
Remote collaboration capabilities
With enhanced communications, workers communicate seamlessly with the team from remote locations leading to higher productivity and effective utilization of manpower.
Efficient global operations
Multi-channel communication and collaboration solution enables efficient worldwide operations capabilities.